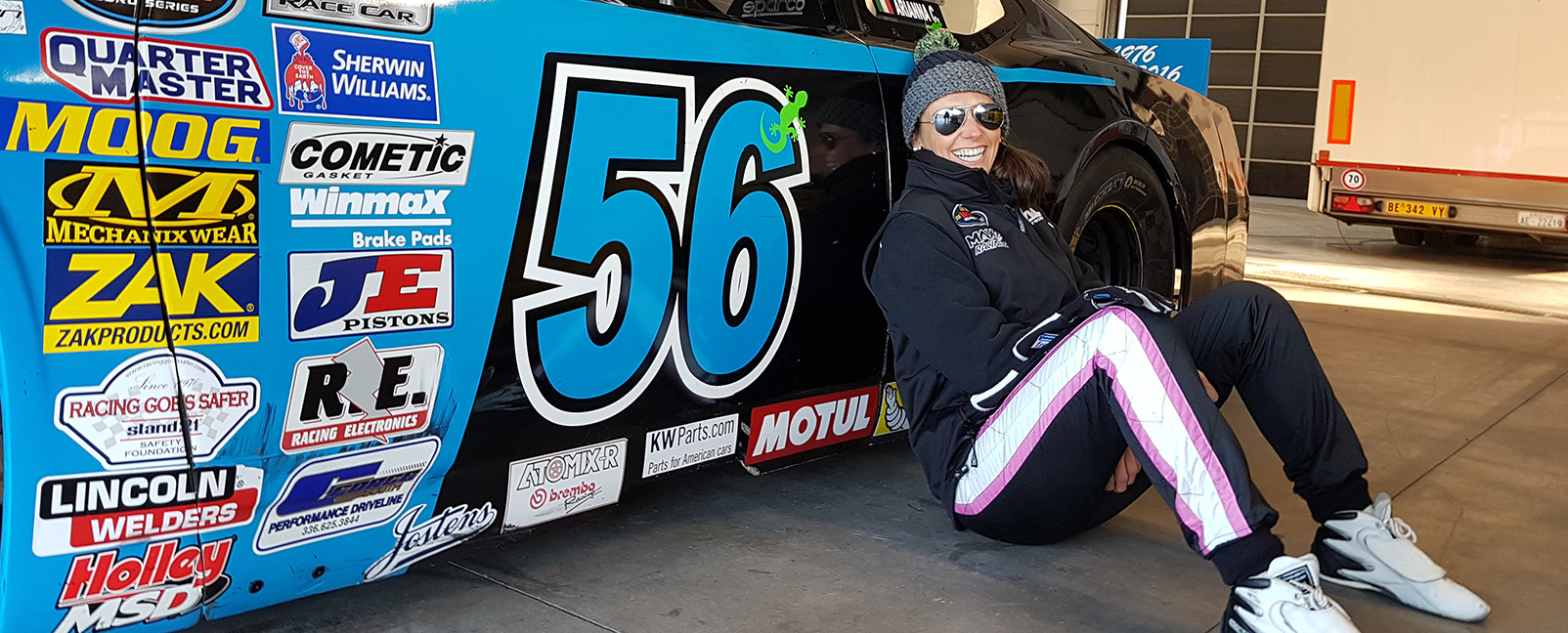 I was born in Italy not too far from the place where Ferrari still continues to generate the essence of motorsport, on March 5th, 1974. I grew up smelling gasoline and using paddocks and pit boxes as my personal playground, travelling around Europe. Mine was a true racing family, that managed to combine a big passion for motorsport and work. I spent a big part of my childhood living the motorsport paddock, starting from the Renault R5 Cup one,  passing through the F3 and even in F1, during the '70s and '80s.
I always played a lot of sport, from volleyball to tennis but there was no way to race with four wheels until 1996. I hit the track as a driver for the first time with a small 16V Clio Cup in Magione. It was love at first sight! Next step was clear, I wanted to race! So I found the way to compete in the Italian Renault Clio Cup, a very spectacular and challenging series, with a Clio fielded by Giuliani Corse. I got some good results during my first ever season and I kept racing in the following years in the most famous Italian touring car series, such as Saxo Cup, Smart Thompson Micro Cup, Rover MGF Cup and Mini English Trophy!
I had to stop racing for a while in 2002, at that time racing was just an hobby, in order to follow my dream to be an amusement park designer as Architect, after graduation. In 2004 I also became mother.
Thanks to my friend Valentina Albanese, I hit back the track in 2013 competing in the Franciacorta 4h with a Seat Ibiza Cupra Cup. I couldn't believe to be back to my world, but at that time I just thought it was a spot race. I was wrong, totally wrong! It was just the beginning, a new first step. My deep passion for motorsport was coming out again, stronger than ever. Sometimes you need to understand where you come from and what fits to your life. So far, following my inner dreams, in 2015 I came back racing an entire season, competing in the Italian SEAT Ibiza Cup, once again thanks to the support of my friend Valentina. At the wheel of a car fielded by Scuderia Girasole, I competed in 10 of the 12 races of the schedule. I was so happy to be back to motorsport, I was back to feel alive and myself! No matter of results, just feelings! Race by race the confidence with the car and the racetracks was growing up and I was so happy just  to be there.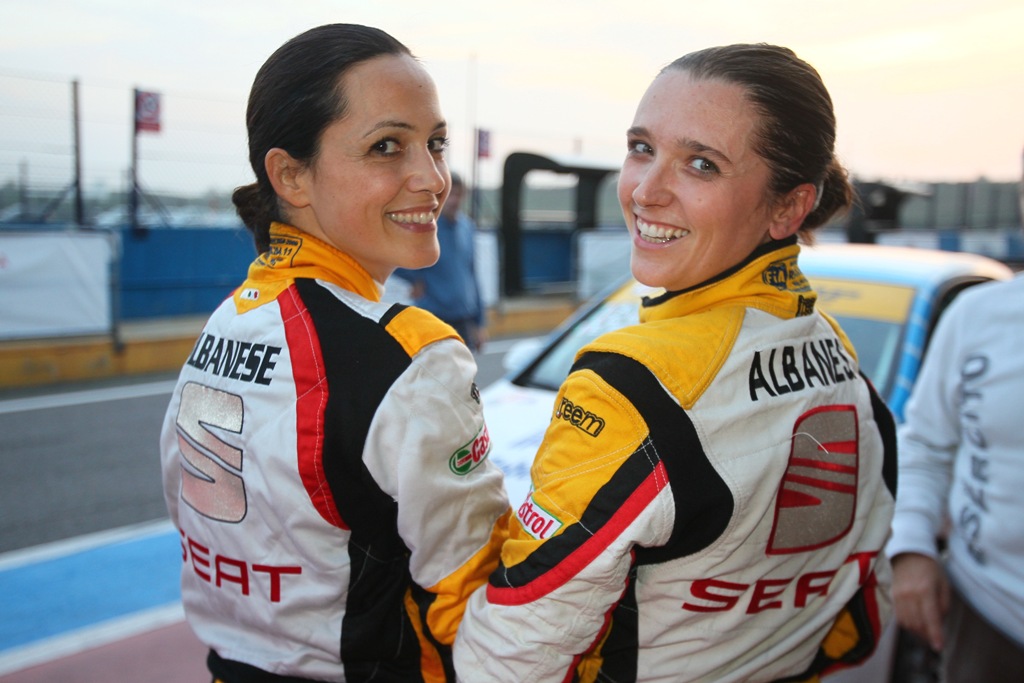 In 2016 a friend of mine gave me the opportunity to test a NASCAR Whelen Euro Series car. It was amazing! I had never driven a so big and so powerful car before. So funny to drive, and old style: it reminds me the way I was used to drive some years before with no electronics aids, three pedals and the full control of acceleration, breaking and gearbox. What a feeling! I accepted the challenge: I needed to prove myself in a new, bigger and different contest, racing on the most demanding tracks in Europe. It was more than racing, it was an amazing life experience that changed me, my life and, somehow, it has settled many other things!
I really understood how big was the step only when I debuted in Valencia, at the wheel of the #8 Vict Motorsport Ford Mustang, the car I drove in all the regular season. For the Playoffs at Adria Raceway and Zolder, I switched on the #56 CAAL Racing Chevrolet SS.
It was my first experience with the 420hp generated by the 5.7 Lt American V8. I had to learn a lot of things but I managed the way to win the 2016 EuroNASCAR Lady Cup, leading from the first round in Valencia to the last in Belgium, conquering 7 class wins. In December I was awarded in Charlotte, at NASCAR Hall of Fame, an awesome experience!
Don't ask me why, but I probably emerged as one of the most popular driver of the Series, with a lot a fans asking me for autographs, hero cards, pics or just a chat. Not only during the racing season, all year long! All this gave me and my partners a lot of visibility on social pages, web sites, radio and, yes, also on TV. My friend Alex Caffi, former F1 driver and current NWES team owner, asked me to be part of his project and to host the Italian NWES tv magazine with him and MotoGP Champion Marco Lucchinelli on La3TV, a new challenge for me and the chance to learn something amazing. Moreover, I had the chance to test a NASCAR Late Model at New Smyrna Speedway, an intense and proficue test day with the NASCAR Champion Mike Skinner as coach.
From 2017 to 2021, I was confirmed at CAAL Racing and I shared the #54 Chevrolet with Alon Day, who became two times NASCAR Whelen Euro Series Champion, and with Gianmarco Ercoli, who fought until the end for the crown. My CAAL Racing era was great: in 5 season I conquered 3x Lady Cup titles and 1x Legend Trophy! I gave all my best to improve myself, I got an overall P5 in Zolder as best result in 2020 and I 11th, so close to the overall Top10, the final 200 points standings.
2022 season is the beginning of a new racing era. I've joined Speedhouse Racing at the wheel of #14 Ford Mustang. New car, new team, new colors and a new racing number chosen from the preferred family numbers. I'm so happy to be part of Lucas Lasserre project and strongly motivated to improve myself with his help for a new amazing racing season!